Mold Testing & Mold Remediation in Broward County FL
everything you need in a Broward County mold removal company
Broward County Mold Removal Services
At Mold Only, we provide mold testing and mold remediation in Broward County, Florida, to homeowners, property managers, realtors, contractors, and more. Our licensed mold remediation experts are true masters of their craft and are ready to assist you with all your mold removal needs. Whether you're trying to sell your home or potentially suffering from the detrimental effects of mold spore inhalation, we can provide testing to determine whether mold is truly present.
Additionally, if needed, we can provide you with a quote for Broward County mold removal, which is also commonly referred to as mold remediation.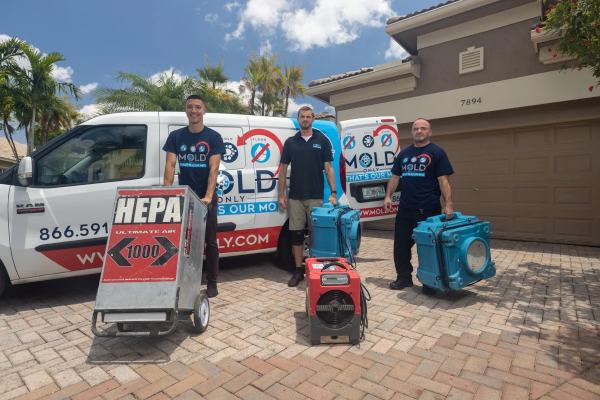 Health Hazards of Mold Exposure
Mold Testing Broward County FL
If you have a concern that there may be mold present in certain areas of your property, we can conduct testing in these areas to determine what action, if any, is needed at that time to rectify the matter. We will take both air and surface samples to determine what kind of mold is present and at what concentrations before discussing the necessary next steps.
Call Mold Only the moment you notice or even suspect mold growth in your home or business property. We'll send a mold damage specialist to your property for testing, and if you require a quote for service afterward, we can provide you one with 24 hours.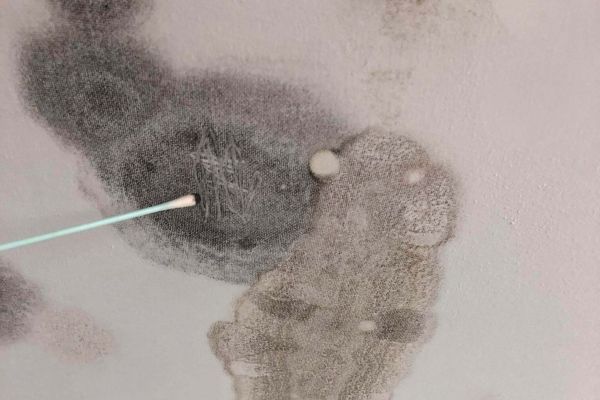 How To Ensure Mold Does Not Return
It's important to note that mold removal, also known as mold remediation, is a bit of a misnomer in that one cannot truly eradicate mold. What our mold remediation process does is remove the mold currently in your home or any affected areas and any mold spores that are still present and will take hold if given a chance.
However, it is a fact that mold will return in the presence of excess moisture—whether that be from elevated humidity in the home due to outdoor air seeping in through cracks, water leaks, and more. To ensure mold does not return, you will have to ensure proper filtration is present and that you have addressed any points of vulnerability where moisture is entering the home.
If you require mold remediation or mold testing in Broward County, Florida, contact the experts at Mold Only today.
Mold Damage Cleanup Process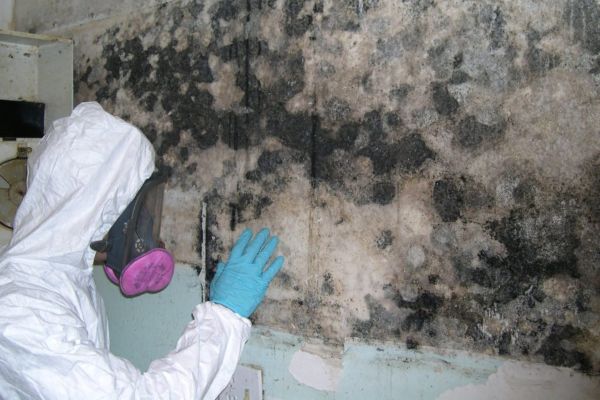 Mold Remediation Broward County FL
With 15 years of experience specializing in mold remediation, we're the best at what we do. After making our first visit to your property, we will provide you with a quote within 24 hours. We can also promise a rapid turnaround time on every mold remediation project we undertake.
While we can simply remove mold in certain areas by cleaning their surface (concrete, plaster, etc.), we may have to remove other materials, such as insulation or drywall, entirely. We also isolate the area to avoid any cross-contamination and make use of negative air pressure to remove any lingering mold spores. After cleaning away the mold, we thoroughly dry the area using fans and dehumidifiers.
Why Choose Mold Only for Mold Removal Broward County
All of our employees have been professionally trained and certified by the IICRC for mold damage.
As soon as we get your call or your contact form, we will immediately begin scheduling an inspection.
As a professional mold testing, removal, and remediation company, Mold Only has professional equipment.