Driven to Provide Better Service
OUR DIFFERENCE – Mold Remediation Services

Honesty
You may have been told; you need to start off with testing. Not always true. In many cases, pre-testing is not necessary. We will inform you if it is not necessary, explain why and save you that expense. More importantly, our estimates are honest, we do not exaggerate job scopes of work or cost.

We Employ Technicians
Mold Only employs technicians. Many remediation companies use untrained temporary workers who are hired on a job-to-job basis through a staffing agency.

Worker's Compensation
We are fully insured with workman's compensation insurance. Many contractors operate without the required workman's compensation insurance, putting the client at great liability risk.

Confidence in Our Work
We include post remediation testing. A 3rd party, licensed, insured and EPA recognized lab analyzes air samples from our containment zone(s). The lab supplies a report identifying the current status of mold within the air quality of your property.
Guaranteed Price
No hidden charges! Once we agree on a price, we get the job done at that price. Unlike other companies, we never add-on cost for extra days of work or equipment, even if needed. *Unless it's an unforeseen issue.*
Too many people and families are getting ripped off, leaving the mold remediation services industry with a bad name. Starting this company, I was proud. I was happy, excited and looked for any chance I had to tell people about my business. I wasn't looking to sell them my service. Just talking in a normal conversation, I couldn't wait to tell people my achievements. Quickly I began to realize, the responses I got indicated they were wary and didn't trust businesses in this industry. Suddenly, I found myself shy and a bit ashamed of the company I was building.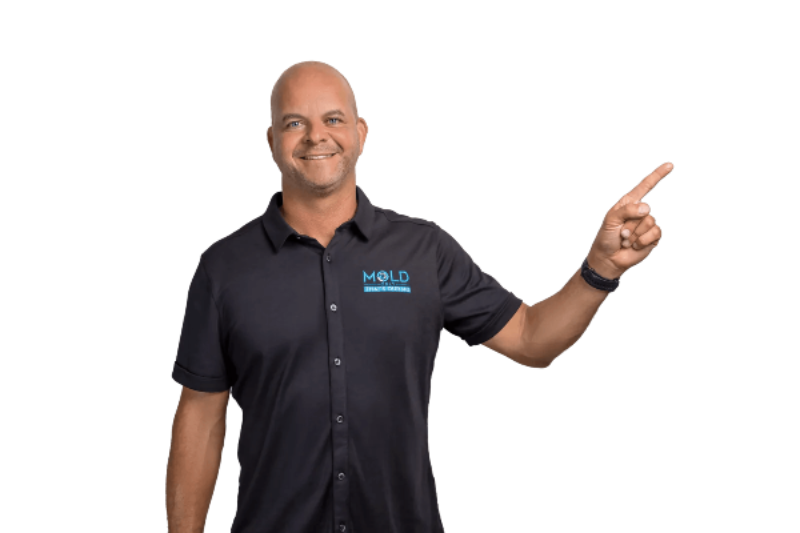 In my mind, I would ponder over if this is the industry I want to pursue in my entrepreneurial venture. Then one day I reflected on how my wife and I were raising our two children. We constantly teach them to do what they feel/know is right within their hearts and from that, internal happiness will be gained and passions will be ignited. That's when I set out to build my company with integrity. My mold remediation services company will not be one which exaggerates jobs or over bills clients and their insurance policies. Mold Only does one thing only– Mold Removal. We do it right and we do it with integrity. Finally, I'm proud once again to tell people about my company and how we are different.
Founder,
Kevin Sutherland
What You Can expect from Mold Only