Driven to Provide Better Service
OUR DIFFERENCE – Mold Remediation Services

Honesty
You may have been told; you need to start off with testing. Not always true. In many cases, pre-testing is not necessary. We will inform you if it is not necessary, explain why and save you that expense. More importantly, our estimates are honest, we do not exaggerate job scopes of work or cost.

We Employ Technicians
Mold Only employs technicians. Many remediation companies use untrained temporary workers who are hired on a job-to-job basis through a staffing agency.

Worker's Compensation
We are fully insured with workman's compensation insurance. Many contractors operate without the required workman's compensation insurance, putting the client at great liability risk.

Confidence in Our Work
We include post remediation testing. A 3rd party, licensed, insured and EPA recognized lab analyzes air samples from our containment zone(s). The lab supplies a report identifying the current status of mold within the air quality of your property.
Guaranteed Price
No hidden charges! Once we agree on a price, we get the job done at that price. Unlike other companies, we never add-on cost for extra days of work or equipment, even if needed. *Unless it's an unforeseen issue.*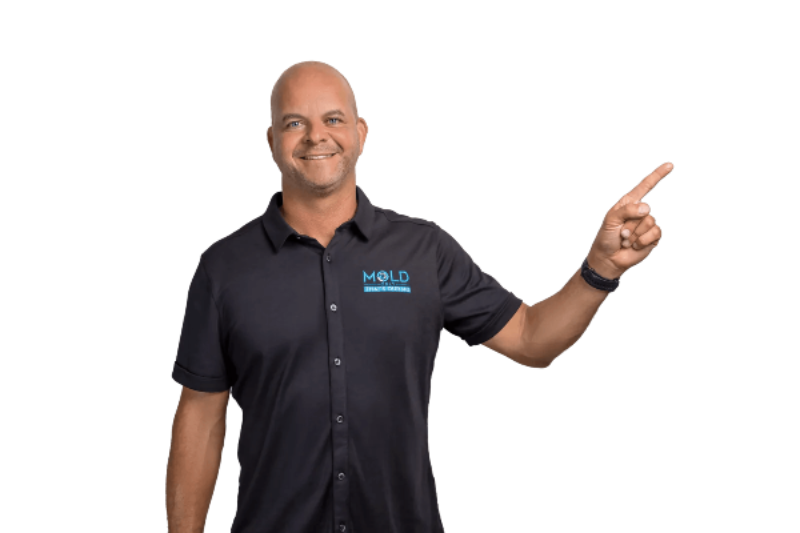 At Mold Only, I am driven by a simple yet powerful vision: to revolutionize the mold remediation industry with honesty and professionalism. With unwavering commitment, I focus solely on mold removal, providing accurate assessments and fair pricing. Join me on this journey and experience the difference of working with a company that values transparency, integrity, and your peace of mind. 
Founder,
Kevin Sutherland
What You Can expect from Mold Only